Got Small Feet? Hate shopping for shoes because nothing fits? Did you buy your wedding shoes when you wer
e single because you saw a pair or white heels that you knew you'd never find again when it was time? I did. So here's a list of places you can find shoes for your small feet. There's even a couple stores that you can try them on in person!
There's plenty of places you can find kids shoes, or cheap smaller shoes with no support. But what if you want a shoe that is both small sized AND good for your feet? Or, like me, you've got a foot issue and can no longer torture your feet in bad shoes?
This list is of shoes that are either ethically made, or good for your feet. Hopefully, they're both!
I'll keep adding to this as I find more. Please message me if you know of a brand that should be on the list.
I'm linking directly to the shoe makers website, not Amazon or somewhere with affiliate links. Shoe styles change, and it's also easier to search for sizes directly on the manufacture's site. 
An Australian brand, Bared Footwear meets all the criteria for Shrimptank's petite feet. 
They stock a size 34, or 4.5 in their physical stores in Sydney and Melbourne. They also have online stores for everyone else. The shoes are designed by a podiatrist, and come with a "fit kit" which includes different insoles, another bit you can slide under the insole for a better fit, and even comfort tabs. 
They've got all kids of shoes, from sneakers, sandals to heels. They donate 1% of their money to various charities, they working on sustainable sourcing,  ethical manufacturing and have no excess packaging. 
Also, I can personally confirm, they're actually comfortable. I'm currently own four pairs.
Cute espadrilles made the old fashioned way in Spain.  This store is in Spain, and prices are in Euro.
Many men and women find it difficult to find shoes that meet their needs. Our collections are available in sizes 35 (UK 2 1/2 US 5) to 41 (UK 7 US 9 ½) or 42 (UK 7 1/2 US 10) and until 46 or 47 for men. Usually having a larger or smaller size can make it impossible to find a comfortable and yet fashionable espadrille. Toni Pons wants to help and therefore, this summer is offering multiple styles in sizes 33 (UK 1 US 3); 34 (UK 2 US 4); 43 (UK 8 US 10 ½); 44 (UK 9 ½ US 12) and 45 (UK 10 ½ US 13) for women and up to 50 (UK 15 US16) form men.
They're all ethically made by hand in Spain, and they also have a social responsibility program.
Birkenstock footbed is the same in Kids as Adults.
Birkenstock, who still make their shoes in Germany have the exact same foot bed in the kids as the adults. So you're not losing out on comfort or arch support by purchasing the smaller sizes. You'll just save a bunch of money. 💰  I was sad they didn't have the wedge sandal in the smaller sizes, but they still have a bunch of styles, and a huge range of colors, so you'll find something that you'll like.
Starting out in a kibbutz in Israel, Naot's sandals are now worldwide. Much like Birkenstocks, their shoe bed is designed to replicate the shape of the foot. There's a whole page with an explanation of their shoes, plus a video. Some their footbeds are also removable, so you can place your own custom orthotics inside. Each shoe description will tell you if it's orthotic friendly or not. Note; avoid these if you have a latex allergy.
Their website lets you search by shoe size, and they have a surprisingly large number of smaller styles, although their smallest is a size 35/4
You can find shoes, sandals, clogs and boots, and they are all still made at the Kibbutz in Israel. I might visit and get a pair on my next trip.
Naot is another brand that gives back. Each week in the USA alone they donate up to 500 pairs of shoes.
Whether you're looking for a cute sandal or a high heel, Naturalizer goes down to a size 4. They were the first brand to ever make a shoe specifically designed to fit the contours of a woman's foot. They're big on comfort, and have all kinds of sizes and styles available. 
If you don't have problems with your feet, and just want a cute heel or sexy wedge in a small size, try the old faithfuls:
Based in the US, Cinderella of Boston has petite flats, wedges, heels, sandals and boots.
Based in the UK, they have a large selection of petite shoe styles.
Besides all the usual off the rack selection, you can order customized shoes here.
Based in the UK, they have shoes down to UK size 1, and all their shoes are made in Italy and Spain.
Another UK based store specializing in small sizes. Italian and Spanish hand made designs.
Based in the US, they have shoes down to a US size 2.
Lets you search for women's shoes down to a size 4.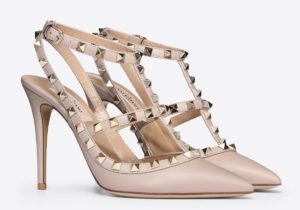 The one department store in the US where I can find a decent selection of size 4 shoes. Most are reasonably priced, but if money is no object for you, Christian Louboutin, Manolo Blahnik, Prada, Gucci, Stuart Weitzman, Via Spiga and Valentino all make smaller sizes.
Also, check out the Nordstrom Rack for cut price designer shoes.