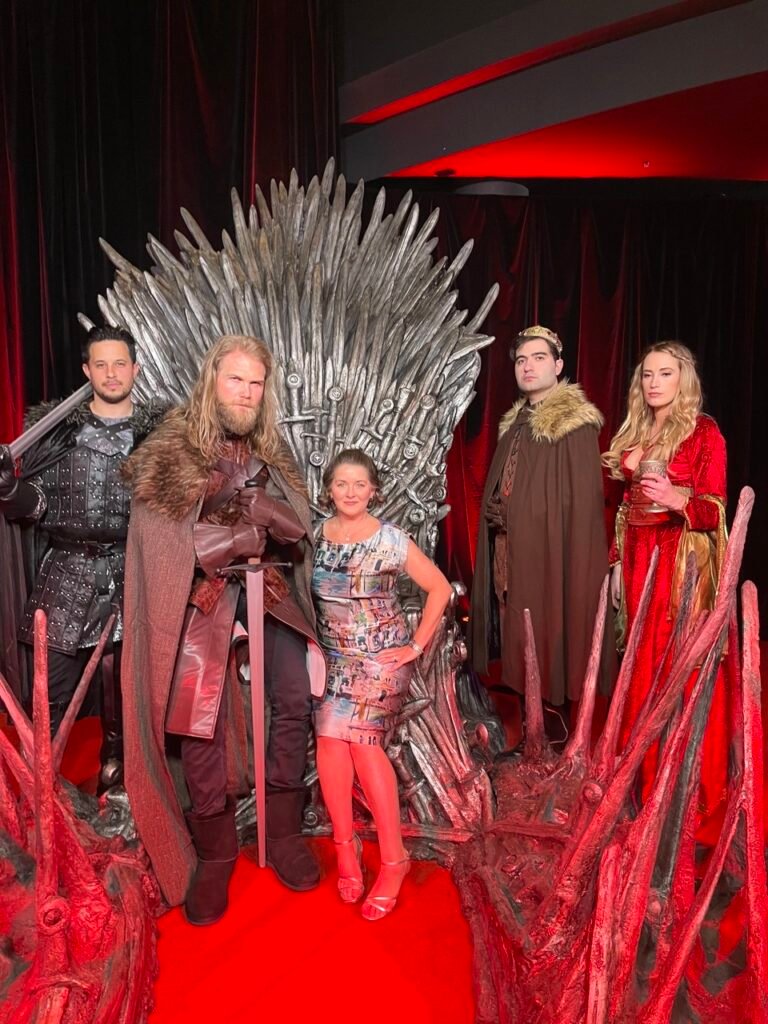 Last night I got to go to the Sydney Red Carpet Premiere for House of the Dragon, the Game of Thrones Prequel.
I had just started packing up all my clothes into Leave Here bags and Take Home bags when my best friend invited me at midday for the 5:30pm event, so I pulled my dresses back out of the bags, and decided which to wear.
I had been staying in Newtown, before moving to Bondi, which is famous for it's thrift shops, and I had bought several dresses there in case I needed them, and I'm pretty happy I did. I was only going to be in Sydney for two weeks originally, and didn't pack for the two months I've actually stayed. I've bought a couple of new everyday items that I do actually wear almost everyday, but red carpets, people expect your to be a bit fancier, and heaven forbid you wear the same dress twice.
I'm frugal, and I don't believe in buying something to wear once and discarding it, because fashion is one of the biggest polluters on the planet. So having a bunch of boutique thrift stores was fabulous. I could grab something that I was pretty sure nobody else was going to be wearing, since it wasn't going to be whatever was new and trendy, it's so much nicer on my bank balance, and I can feel good about recycling a piece of clothing. It's amazing how many dresses in the second hand shops in Newtown look like they've been worn once for an Instagram picture and are now discarded.
I did buy something new. For the Big Brother event, I had bought a pair of sneakers from Bared Footwear. They are the absolute best shoes I've ever owned. They were spendy, but completely worth it. I have worn them every single day. Shopping, long walks, dinners, events. They are my new favourite shoe, and I don't see myself buying anything else from now on.
So I thought I'd give their heels a go. I considered a low heel, but my husband via phone convinced me to get a pair of tall heels that I could have for nice nights out. A pair that would go with everything. So I grabbed these gorgeous silver heels, and they actually fit perfectly. I felt like Cinderella.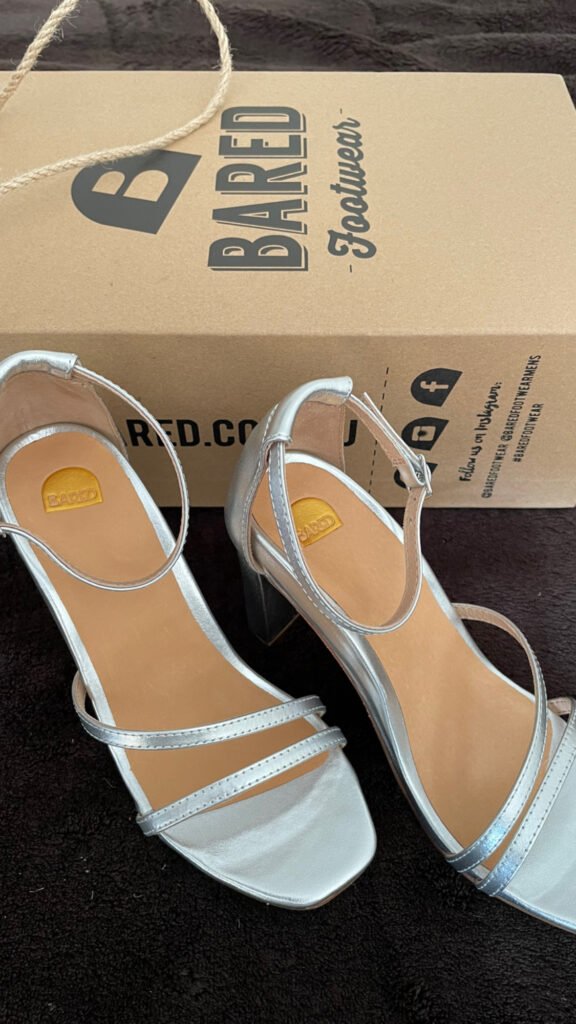 I did fuck up and catch the wrong bus to the premiere, and then walked 1.4kms down a sharp incline to the event, so my feet were pretty upset by the time I got there, but I think I'd have been crying in any other pair of heels. Or would have pulled them off and gone barefoot.
They looked fabulous on the red carpet though, and that's all that matters, right? Haha, no. From now on, I'll uber, but I'll still wear the heels. The block heel and perfect arch made them surprisingly comfortable to walk and stand in, and they're not so tall that I teeter like the uncoordinated shrimp that I am. I'm also impressed cause after all that walking on pavement and cobblestones, they sole looks brand new. The other pair of heel I had brought with me from the US looked destroyed after one wearing on a Sydney street. So I'm pretty impressed.
I, and the new shoes, in my thrifted dress, made the paper. 👍
So don't think you need to spend up huge, or buy all new stuff for an event. Hit up the thrift shops and recycle something. Make sure the pieces you do buy new are things that you'll wear over and over again. Buy natural fabrics. Shop local. This thrifted dress is actually an Australian designer, made in Australia, and silk. I hit the "Small on the Earth" jackpot with this one.