Hey Everyone!
So many of you have asked over the last two years when Allegedly would be available as an eBook. Many of you wanted to save trees, some like to read on the go, and many of you simply couldn't access the book outside of Australia.
So I'm super excited to announce that Allegedly is now available on iTunes! Just click the book below and it will take you straight to the store.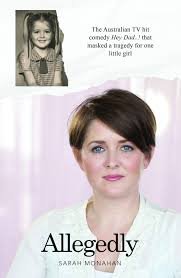 Thanks for your support everyone.